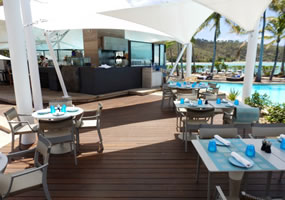 Shop Fitting
Present your products beautifully on a custom created marble counter, table or bar top with shop fitting by Willis Bros Marble & Granite. Our stones are designed to become part of your surroundings and enhance the customer experience, while remaining low maintenance and requiring little upkeep.
19 years of experience has provided
Willis Bros. Marble & Granite
with the knowledge and experience to design, build and install a tailored piece perfect for your business. Our natural and reconstituted stones add elegance and sophistication to areas bustling with customers or guests. Select from a variety of natural stone pieces, including granite, marble, limestone or travertine from one of our reliable distributors – CDK Stone, Finestone or Projectstone.
Engineered stone is perfect for a busy atmosphere that's experiences daily wear and tear. We work closely with our reputable suppliers, Caesarstone, Essastone, Silestone, Quantum Quartz and Smartstone, to deliver the most quality stones that last for generations to come.
Custom Built for Your Business
Select from a classic range of stones with the
WB Signature Range
. This unique range is only available through Willis Bros. Marble & Granite and offers a variety of colours and shades perfect for building your custom shop fitout. We pride ourselves in providing the most quality stones on the Gold Coast and offering a signature line unlike any other in the market. We promise beauty in every contemporary design and custom built product.
Call us
today for advice and to hear how Willis Bros. can build a custom shop fitout for your business, or stop by our
showroom and factory
to view samples of natural and engineered stones, as well as the WB Signature Range.

Shop Fitting Gallery